At Santoro & Sinnamon CPAs, we pride ourselves on having a remarkable range of talent and expertise varying from simple to complex financial and tax related issues. Our talented staff offers expertise in the fields of accounting, bookkeeping, payroll and tax preparation services. We are dedicated to providing exceptional customer service and high quality work.
Lorena Sinnamon, our managing partner of the firm, holds a license from the NH Board of Accountancy as a Certified Public Accountant as well as a degree in Accounting and a degree in Hotel and Restaurant Management from the Whittemore School of Business at the University of New Hampshire. Her broad work experience encompasses management roles in large international firms such as Ernst & Young where she led audit and tax engagements for companies such as Coca Cola, Colgate and Sig Arms. She has also supervised and managed tax departments for local NH firms such as Nathan Wechsler & Company and Mason & Rich where she worked closely with NH business owners and individuals.
She is a long time member of the American Institute of Certified Public Accountants and the New Hampshire Society of Certified Public Accountants and is a QuickBooks ProAdvisor. In addition to her professional career, Lorena is active in the community and has previously served on the Municipal Budget Committee and currently holds the position of Town Treasurer. She serves on a number of boards for private and non-profit organizations throughout the state. Her weekly tax articles are published and can be read in various newspapers across NH. She does consulting work for other NH CPA firms and can often be found teaching tax seminars around the state.
Lorena Sinnamon, CPA – Managing Partner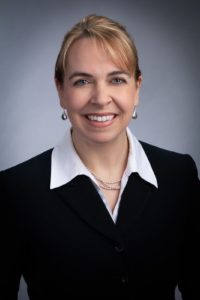 Our Staff
Laurie Murray, CPA
Laurie Murray holds a license from the NH Board of Accountancy as a Certified Public Accountant as well as a degree in Accounting from Southern New Hampshire University. Laurie has over 25 years of public accounting experience and over 20 years of management experience in both local and regional CPA firms, where she managed and served a broad range of clients from start-up companies to multi-national businesses. Laurie's areas of expertise are in tax, accounting and management advisory services and solutions. Laurie's service to clients includes strategic tax planning, federal and multi-state tax reporting and compliance, design and development of streamlined accounting and reporting systems and strategic business planning and development.
Marian Stacey, CPA
Marian has an undergraduate degree from Syracuse University and has held a license from the NH Board of Accountancy as a Certified Public Accountant since 1986. With over 30 years of experience she brings a wealth of knowledge and industry expertise to our clients. Marian values client relationships and believes that every client is unique. Her main area of focus is tax preparation and planning for individuals, estates and trusts.
Leslie Fanti, Staff Accountant
Leslie Fanti has been doing bookkeeping for 15 years. She started her career in private accounting and later worked at a CPA firm in New York for 11 years. Leslie has extensive knowledge with QuickBooks, bookkeeping, payroll and billing. She is active in her community participating in the PTO for 5 years, serving as President for 3 years, on the Board of Directors for the community she lived in for 3 years, coached her children's baseball/softball teams, class Mother for all three of her children. She is currently a member of the Lions Club in Ossipee. In her spare time, she likes to garden and enjoys going motorcycle riding in the summer.
Brenda Morin, Administrative Assistant
Brenda has been an administrative assistant for over twenty-five years. She has obtained valuable knowledge during her career while working in various industries such as the Insurance industry, Human Resource Department at a healthcare facility, a startup high-tech company, and at accounting firms. As an active member of the community, Brenda has been involved in many youth activities in Laconia. These included being Woodland Heights Elementary School PTO President, Laconia Youth Football cheerleading coach and board member, President of Laconia girls' softball league, volunteer in the Laconia Swim Team, a member of the Altrusa Club and a Notary Public for the State of New Hampshire, for the last 15 years. Brenda has also held a Cosmetology License for the last 43 years.